Projects In Progress

Jerry-rigged: A True Story
Two fragile souls and their twelve dogs
attempt to make a 1200 mile journey in
a few short days to attend a father's
funeral. Caught unprepared, they
secure the best option possible for the
mission - a 1985 mass transit bus that
lists heavily to the right and is missing a
functioning alternator. Their travels
mirror the crumbling existence the
couple has been enduring for over a
decade, but illuminates their capacity to
pull together when the going gets rough.
This is a story of perseverance,
dedication and grit. It is about the
power of the can-do spirit and about
never saying quit. Ultimately, it is about
the love that they have for each other,
their cherished dogs and the father they
traveled to honor and remember.
Due out late - 2018
SHAMARON - Dog Devloted
This is a book about devotion - devotion
of the canine sort - the kind that seems
to have no end and that flows freely
without barriers. It is a compilation of
stories that happened around and
within one woman's relationship with
her trusted Border Collie. He begins his
journey in an apartment in Chicago and
ends it on his farm, the one with the
sheep she bought just for him to herd,
just for him to teach her about trust and
patience and hope and triumph. It is
about their partnership that was based
on honor, respect and loyalty. Mostly, it
is about the meeting of two minds
towards the same goal and the resulting
love and absolute acceptance that grew
out of that connection - that bond which
transcends time.
DUE OUT SPRING 2018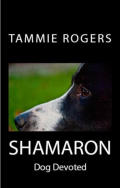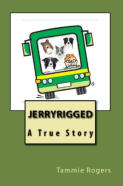 If I Were Dying
Do not compromise your integrity. Ever.
When you are stressed find trees – big,
green, powerful trees. Stand beneath
them and listen to the voices in their
branches.
Respect experts but question everything.
Forgive yourself.
Enjoy the companionship of a dog.
"I had a thought, perhaps a message
from the Universe, to create a list of the
most important things to share if I only
had a short time to live. I sat down and
drafted my list of eighteen principles in
just a few minutes, refraining from
editing or altering it from the original,
organic state." ~ T. Rogers
Due out mid-2018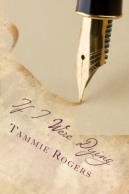 Rogier Municipal
Rogier Municipal - a quirky sort of place,
filled with a myriad of peculiar characters -
will entertain as fully as it will end before
you are ready to let go.
Jake worries that he's not long for this
world so he writes a memoir. Starting
with his beginnings on a farm in Iowa and
ending after his retirement from Rogier
Municipal where he spent most of his
adult years, Jake recounts his often
awkward attempt at forging relationships,
falling in love, experiencing pain and
learning about loyalty. Reading his
perspective of his life's journey may, at
times, feel it is as much yours as it is his.
But, the ending isn't what you think and it
will jar you to the core.
Due out late winter 2017